STAFF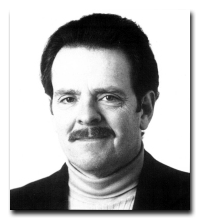 DAVID BOUSHEY
Founder / Consultant


Founder of the United Stuntman's Association

Founder of the Society of American Fight Directors

Inductee into the Hollywood Stuntmen's Hall of Fame

Recipient of the Los Angeles Critics Award for Best Fight Choreography: 1981, 1985, 1991

One of Fourteen Fight Masters in North America

A 40 year professional career as a stunt coordinator and a stunt instructor throughout North America and Europe


Coordinated Stunts and Action for 8 Academy Award Winning Actors:
Chris Cooper
Brad Dourif
William Hurt
Tommy Lee Jones
Marsha Mason
Jon Voight
Christopher Walken
Denzel Washington
Other actors have included:
Gillian Anderson
Hoyt Axton
Drew Barrymore
Annette Bening
Timothy Busfield
Keith Carradine
Barry Corbin
Rebecca DeMorney
Laura Dern
Matt Dillon
David Duchovny
Linda Evans
Anna Faris
Brendan Fraser
Danny Glover
Harold Gould
Heather Graham
Rutger Hauer
Dennis Hopper
Amy Irving
James Earl Jones
Harvey Keitel
Heather Locklear
Kelly Lynch
Kyle MacLachlan
Darren McGavin
Mary Tyler Moore
Rob Morrow
Martha Plimpton
Linda Purl
Meg Ryan
Annabella Sciorra
Tom Skerritt
Jean Smart
Dean Stockwell
Keifer Sutherland
Janine Turner
Jobeth Williams
Elijah Wood
View his credits on IMDB.com.
---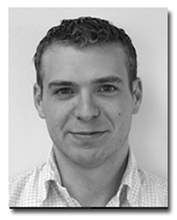 IAN BOUSHEY
Company Vice-President

Head Administrator of the United Stuntman's Association. Born and raised in the stunt business. Assisted the operation of the school for the last 12 years.
---
The following staff are determined by availability, as some may be working on films at the time of the courses.
In alphabetical order:
---
DANIEL FORD-BEAVIS
Fighting, Fire, High Falls, Driving, & Wire


20 years of stunt coordination, performance, and teaching in Canada. Extensive experience with high falls, fire burns, car hits, fights to the death, stair falls, and many more. BFA in Drama – Acting at the University of Saskatchewan, and Fight Director with Fight Directors Canada.
---
GABRIEL HANSEN
Gymnastics, Wire, & Aerial Work


15 years of work as a professional stunt performer in New York and LA with numerous speaking rolls across from actors such as Leonardo DiCaprio, Russell Crowe, and Vin Diesel. Several years of live performance with Disney Tokyo, the Water World Stunt Show at Universal Studios, and travelling circus shows as an aerial acrobat. 4-time Oklahoma state champion gymnast.
---
CHUCK JOHNSON
Martial Arts


15 years of experience with over 50 international television/film credits to date including Godzilla: Final Wars, Detroit 187, and motion capture for Metal Gear Solid V. The only prominent non-Japanese stunt actor and fight choreographer in Japan. A former American national Taekwondo champion, and trained in 10 different empty hand and weapons martial arts. Guest instructor for the Society of American Fight Directors teaching Katana Choreography.
---
WADI JONES
Martial Arts, Mini-tramp, Air Ram, Wrecks, & Driving


13 years as a teacher in several venues including boxing and mixed martial arts. Trainer in Parkour technique for film. Stunt performer for several films & commercials. Teaches break dance and hip hop professionally. He was in the top 16 of "So You Think You Can Dance" (season 8). Stunt performer and professional dancer.
---
MICHELLE LADD
Fire & Motion Capture


16 years as a fire instructor, fight arranger and motion capture specialist. L.A. fire fighter and EMT for the motion picture industry. Most recent credits "The Lord of the Rings", "The Chronicles of Narnia", Appleseed 2", "Flags of Our Fathers", and "Pirates of the Caribbean III". Actress & stunt double.
---
JEFF "ISH" McKRACKEN
School Coordinator
Armed & Unarmed Combat, Mini-tramp, Stair Falls, Fire, Wire, Air Ram, Rappelling

SAG/AFTRA stunt performer and stunt rigger. Designer and operator of stunt rigging for film, television, and professional sports mascots. 17 years as instructor for the International Stunt School. 10 years of study and three awards with the Society of American Fight Directors.
---
GREG POLJACIK
Armed & Unarmed Combat, Mini-Tramp, & Wrecks


15 years as teacher and choreographer for stage and screen with over 100 production credits to date. Utility stunt man specializing in all forms of combat. Member of the Society of American Fight Directors, AGMA, and Asylum Stunts. He teaches at The Second City Training Center in Chicago. He has developed and perfected blood effects for use in several film productions. Acting coach and stunt performer.
---
ERIC "DUTCH" STENEHJEM
Rigging, Wire, Ratchet, Air Ram


19 years as a professional rigger and flyer. ETCP Certification (Arena Rigging). Directed flying for television, film and stage. Co-designed all the flying systems for Seattle Opera and other professional houses. Owner/Director of Stage Flight FX Company. Journeyman member of IATSE. Key rigger for the United Stuntmen's Association.
---